Steve Rudolph is the leader of many ensembles and organizes live jazz for all types of events - from concerts to workshops and masterclasses to clubs and restaurants to business functions and weddings - he can supply the right music for your special occasion.  
SOLO PIANO

Steve's classic jazz stylings are a perfect fit for any event, featuring music from the American Songbook and beyond.  
---
Duos/Trios/Quartets and Quintets
(These ensembles feature Steve in pairings with many great jazz artists from near and far.)
Steve is a member of the cooperative jazz trio "DAYDREAM" with Drew Gress & Phil Haynes
Steve Rudolph/Jonathan Ragonese 
Steve Rudolph and saxophonist/composer Jonathan Ragonese bridge many eras and styles of improvised music - they documented their duo with the recording "Ardent Marigolds" in 2014.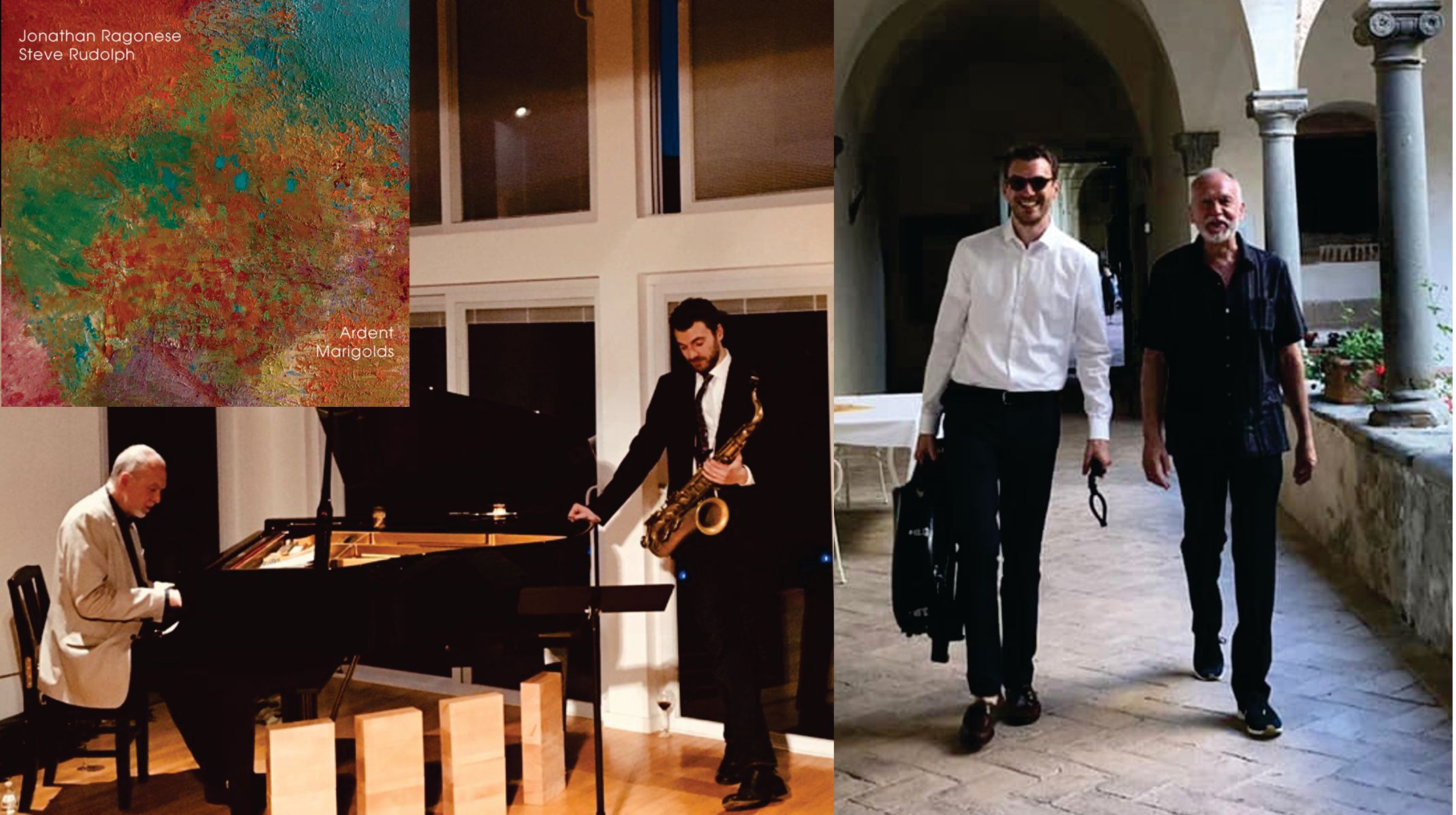 Available as a duo / trio with bass or quartet with bass & drums.
A full program of original orchestral arrangements of American classics for strings is also available.
---
Steve Rudolph Piano Trios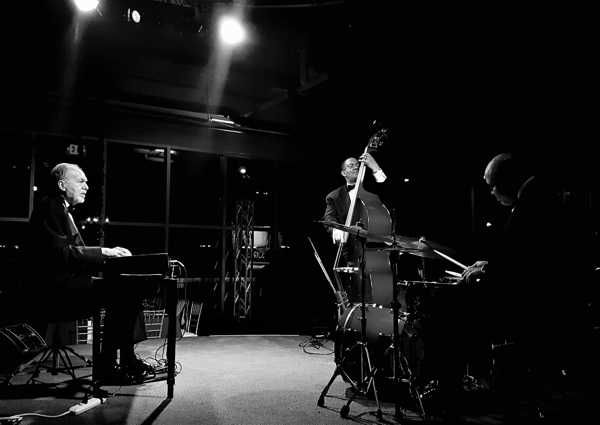 Ali Ryerson/Steve Rudolph Quartet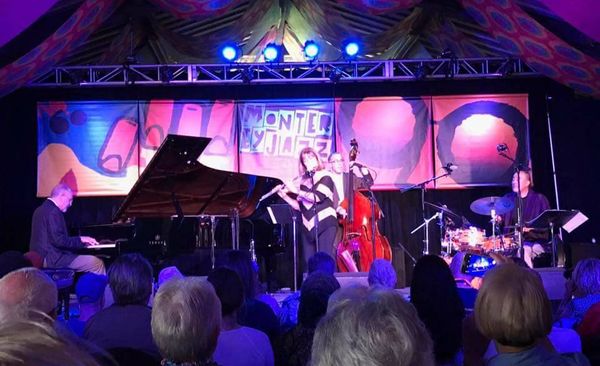 All of these ensembles feature Steve in pairings with many great jazz artists from all over the world and there are many other combinations of musicians available for your concert or event.  Call/email to discuss the possibilities.
GIGS - live music is best!!
HARRISBURG JAZZ COLLECTIVE BIG BAND – CENTRAL PA'S PREMIER BIG JAZZ BAND Th band for the 12th
Saxes Kate Andeson, Ryan Kauffman, Dave Yinger, Oliver Fairley, Anay Herrin Trumpets Bill Perbetsky, Dave Ballou, Dale Orris, Bob Meashey Trombones Jim McFalls, Jay Vonada, Steve Shiffer, Mark LusK Piano - Andy Roberts Bass- Steve Meahsey drums - Dan Monaghan
L STANDARD SEATS: $15 HIGH TOP (SEATS 2): $35 BOOTH (SEATS 4-6): $80 WE HIGHLY RECOMMEND PURCHASING YOUR SEATS IN ADVANCE AT HTTPS://WWW.WESTSHORETHEATRE.ORG/TICKETS/ AS THESE REGULARLY SELL OUT.
FOUNDED IN OCTOBER OF 2014, STEVE RUDOLPH (PIANIST/COMPOSER AND FOUNDER OF THE CENTRAL PA FRIENDS OF JAZZ) & BILL PERBETSKY (TRUMPETER AND FORMER BAND DIRECTOR AT SUSQUEHANNA H.S.) CO-LEAD THE 16-PIECE ENSEMBLE. THE PLAYERS INCLUDE THE FINEST MUSICIANS FROM OUR AREA AND BEYOND PERFORMING MUSIC FROM THE HISTORIC BIG BANDS (ELLINGTON/BASIE/KENTON/ DORSEY) TO MORE MODERN BANDS (BUDDY RICH, THAD JONES, ROB MCCONNELL. GORDON GOODWIN, BOB MINTZER) AS WELL AS ORIGINAL MUSIC AND ARRANGEMENTS FROM MEMBERS AND FRIENDS. ORIGINALLY NAMED THE RIVER CITY BIG BAND, THE HJC BIG BAND IS HAPPY TO HAVE THE WEST SHORE THEATRE AS OUR NEW VENUE FOR REGULAR PERFORMANCES TO GO ALONG WITH OUR NEW NAME.
THE HARRISBURG JAZZ COLLECTIVE BIG BAND WILL BE FEATURING GUEST ARTISTS WITH THE BAND AT OUR REGULAR WEST SHORE APPEARANCES AND PERFORMING HOLIDAY CONCERTS IN DECEMBER.
$15 - in advance or at the door!
MEMBERS AND GUESTS ONLY - Steve plays dolo Holiday favorites for the seasonal luncheon...

"The trip of a lifetime!"
Join us as we travel to the heart of Tuscany for a week of beautiful scenery, live jazz under the stars, gourmet food and wine - JazZenJourney to Italy July 15-22 (SOLD OUT)  Please join us next year - July 13-20, 2024!!